all of our goods are handmade by the finest zulu beaders
in kwazulu-natal, south africa
When you make a purchase 100% of the proceeds go directly to the beaders and Thanda, a non-profit organization empowering people to create positive change
Beadwork remains a powerful Zulu tradition with deeP historical roots and social context
Zulu beadwork history
The Zulu people are an ethnic group whose members live mainly in the South African province of KwaZulu-Natal, where their culture, language, and tradition are preserved. Zulu beadwork is not only beautiful, but is also rich in tradition and cultural meaning. What makes this intricate craft and art unique is the use of decorative geometrical designs, particularly the triangle, and colors to convey a message. Each of the seven colors can be used to convey a negative or a positive meaning. For example, yellow means wealth in a positive context, but badness in a negative one. Red means physical love and strong emotion, but negatively it depicts anger and heartache. The craft itself forms a language devoted entirely to the expression of ideas and feelings related to relations between the sexes.
Beadwork is practiced by Zulu women and is passed down through generations by the older women in the family. They become communities of their own and are empowered by their skill and contributions to their communities.
Thanda Zulu was established in 2008 to empower Zulu women and to provide them an opportunity to earn a steady income and preserve a longstanding tradition
Our Beaders
Most of the women who bead for Thanda Zulu have struggled for most of their lives to earn a sufficient income that will allow them to support themselves and their families. They didn't believe they would be able to earn an income through a craft they loved, were skilled at, and could do from the comfort of their own homes.
Over the years, Thanda Zulu has worked to cultivate confidence in these women as artists, not just beaders. We work with each beader's skill set to encourage them to extend beyond their creative boundaries and move our designs forward. Our beaders have a tremendous amount of pride in their work and are continually inspired to develop and adapt new designs with their own personal touches.
A sense of empowerment is felt through their ability to translate this long-standing craft into a way to support themselves and their families.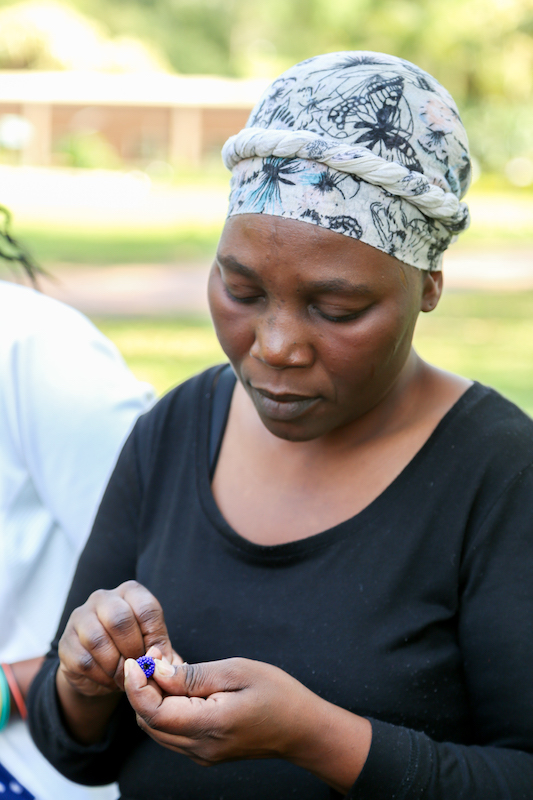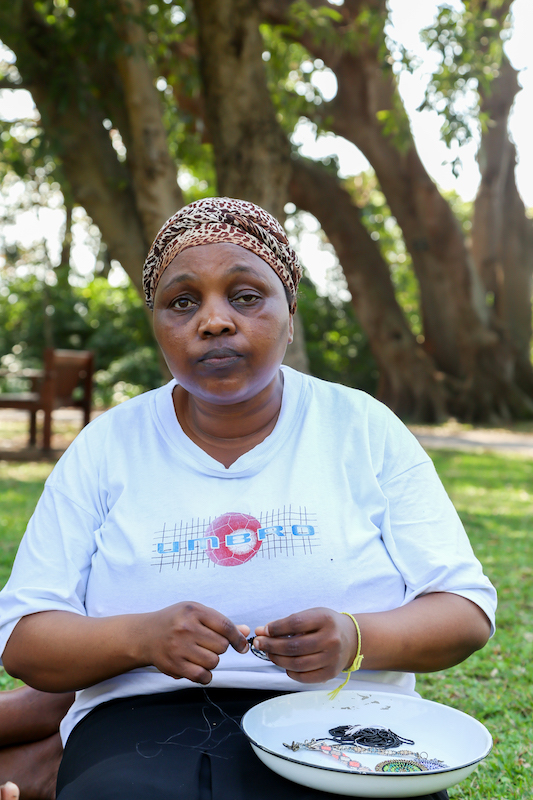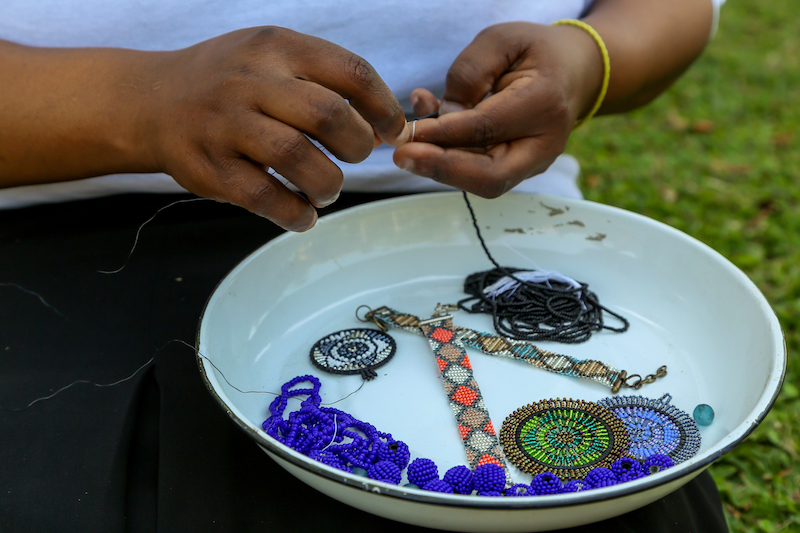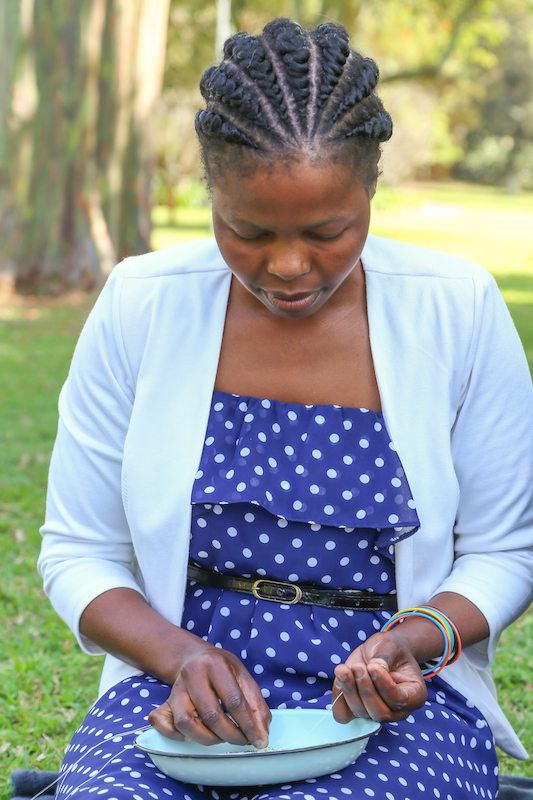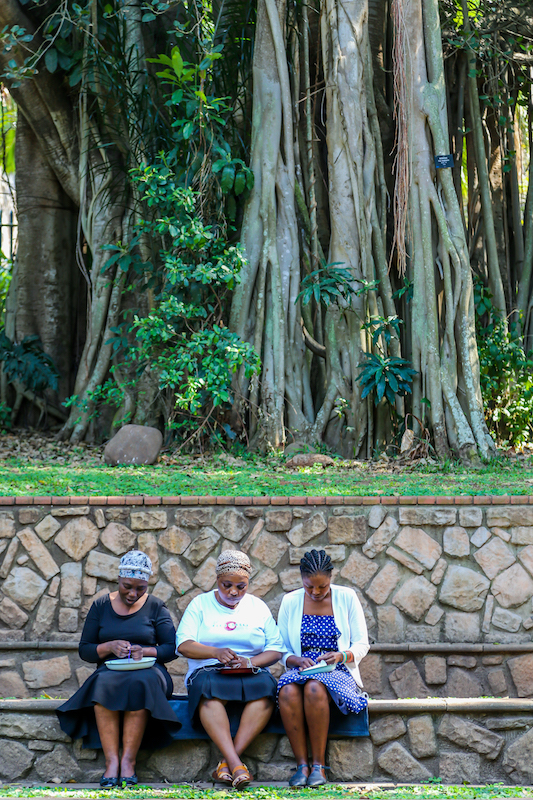 Thanda Zulu supports thanda, a non-profit organization that provides programs and resources for a rural community in KwaZulu-Natal
After paying our beaders, ALL proceeds from Thanda Zulu go to Thanda
Early Childhood Development
After-school Education
Organic Farming
Community Center